● Advantageous strategy of rates in bookmaker office (even - odd)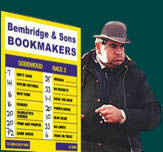 How to play a tote? This question newly made players of bookmaker offices, people which already often ask had time to try the taste first won money and series of unsuccessful rates, the Wave of positive emotions has passed, and they have understood, what not so all is simple, to beat the bookmaker not comic business, and start to search for safe strategy of rates on sports, everywhere, where it probably, against in offices, on the Internet, among neighbours, among recommended "strong players" and etc. On a course continuing to play, experiment, well and certainly, to lose, lose, lose..
I will make a reservation at once: MAY BE NOT PLAY AT ALL?!
Rates on sports It is illness, and believe, I saw many people, suffering this illness, well certainly different degree, there are what have lost everything, (health, family, house, work.) and what justify the gravitation to rates on sports by phrases: "from there is nothing to do", "and it so. I have a good time", "it's trifle", and actually at them so brains by lines, expresses, account are hammered that to those things, which most important things in their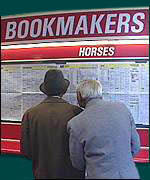 life, start to concern negligently, at times criminally.
I played many years, and mine council to you, make too most, as I, throw this business!
Yes, I have thrown, but there was a deposit, it is experience and skills of game, - How to beat the bookmaker, how correctly stake which has collected for years, after many losses, mistakes, and failures. I want to get rid and of this deposit, take away, if do not follow to my council and rejoice.